Herbal Remedies
Tea balls: just the right size for one cup of herb tea...£2.50
Please note: Panacea Potions creams, gels, oils and bath salts are handcrafted by myself from the best and purest ingredients that I can source. They are made in very small batches and can be tailored and tweaked to suit individual needs and requirements. They are, therefore, unlicensed, and can ONLY be sold to accompany a consultation...either in person, or over the phone. This however, is quick, painless and friendly!
This restriction does not apply to Panacea Potions teas.
Refills for the bath salt jars are available for £3.50.
Vitality & Wellbeing
A. Vogel Kelp, 240...£6.50
Indigo Nutrition Organic Spirulina tablets, 100...£7.00
Panacea Potions Aphrodite oil, 50ml...£7.95
Panacea Potions Apollo oil, 50ml...£7.95
Panacea Potions Romantic Rebel oil, 100ml...£9.95
Panacea Potions Romatic Rebel bath salts, 250g...£6.50
Panacea Potions Warming Tea (ideal for using as a chai blend, or for mulled wine, cider etc), 50g...£4.50
Heart & Circulation
A.Vogel Hawthorn & Garlic Complex, 90...£10.00
A. Vogel Hawthorn, 50ml...£10.85
A. Vogel Horse Chestnut, 50ml...£10.85
A. Vogel Ginkgo biloba, 50m...£10.85
A.Vogel Venagel, 100g...£10.00
Indigo Herbs Hawthorn, 100ml...£14.00
Panacea Potions Horse Chestnut gel, 45g...£8.50
Panacea Potions Winter Toes cream, 40g...£8.50
Hayfever & Allergies
A.Vogel Luffa Complex, 50ml...£10.85
Panacea Potions Eyebright gel, 25g...£5.50
Baby
Panacea Potions Baby Massage oil, 100ml...£8.95
Swiss Herbal Remedies Saw Palmetto, 50ml...£10.85
Eyes
Panacea Potions Eyebright gel, 25g...£5.50
Inflammation & Arthritis
Swiss Herbal Remedies Turmeric, 50ml...£10.50
Swiss Herbal Remedies White Willow bark, 50ml...£10.50
Panacea Potions Comfrey cream, 40g...£8.50
Panacea Potions Muscle Soother oil, 100ml...£7.95
Panacea Potions Muscle Soother bath salt (contains arnica), 250g...£6.50
A.Vogel St John's Wort Oil, 100ml...£6.85
Hopi Ear Candles, pair…£5.00
Women
Indigo Herbs Red Clover, 100ml...£14.00
Indigo Herbs Paeony, 100ml...£19.00
A.Vogel Agnus castus, 50ml...£10.85
Swiss Herbal Remedies Cramp Bark, 50ml...£10.50
A.Vogel Urticalcin, 360…£5.35
Panacea Potions Women's Tea, 40g...£4.00
Panacea Potions Wild Yam cream, 40g...£8.50
Indigo Herbs Black Cohosh, 100ml...£21.00
Urinary
A.Vogel Uva ursi complex, 50ml...£10.85
A.Vogel Dandelion, 50ml...£10.85
A.Vogel Solidago complex, 50ml...£10.85
A.Vogel Urtica, 50ml...£10.85
Panacea Potions Kidney Tea, 40g...£4.00
Liver & Cholesterol
A.Vogel Milk Thistle Complex, 60...£11.00; 50ml...£10.85
Panacea Potions Detox Tea, 40g...£4.00
Digestion
A.Vogel Centaurium, 50ml...£10.85
A.Vogel Yarrow Complex, 50ml...£10.85
Panacea Potions Digestive Tea, 40g...£4.00
Swiss Herbal Remedies Ginger, 50ml...£10.50
Insomnia
A.Vogel Dormeasan (Valerian/Hops), 50ml...£10.85
A. Vogel Passiflora, 50ml...£10.85
Panacea Potions Sweet Dreams oil, 100ml...£8.95
Panacea Potions Sweet Dream bath salt, 250g...£6.50
Panacea Potions Dreamtime Tea, 40g...£4.00
Indigo Herbs Chamomile, 100ml...£15.00
Stress
A.Vogel Hypericum, 50ml...£10.85
Swiss Herbal Remedies Rhodiola, 50ml...£16.90
Indigo Herbs Ashwagandha, 100ml...£14.00
A.Vogel Avena sativa, 50ml...£10.85
Panacea Potions Moment of Calm oil, 100ml...£8.95
Panacea Potions Moment of Calm bath salts, 250g...£6.50
Panacea Potions Grief and Stress Tea, 40g...£4.00
Skin, Hair & Nails
Indigo Herbs Oregon Grape, 100ml…£14.00
Panacea Potions Oregon Grape cream, 40g...£8.50
A.Vogel Calendula Complex, 50ml...£10.85
Panacea Potions Chickweed cream, 40g...£8.50
Panacea Potions Healing Herb cream, 40g...£8.50
Panacea Potions Borage cream, 40g...£8.50
Panacea Potions Argan cream, 40g...£11.50
Panacea Potions Peppermint Balm, 40g...£8.50
Panacea Potions Lavender gel, 45g...£8.50
Panacea Potions Hair oil, 50ml...£8.95
Panacea Potions Nail oil, 50ml...£6.95
Immune System, Colds, Flu & Congestion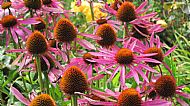 Swiss Herbal Remedies Black Elder, 50ml…£10.50
Indigo Herbs Elderberry, 100ml...£14.00
A.Vogel Echinacea Forte, 40…£10.75
A.Vogel Echinaforce, 50ml…£10.50
A.Vogel Bronchosan cough syrup, 100ml...£9.00
A.Vogel Plantago, 50ml…£10.50
A.Vogel Ivy-Thyme Complex, 50ml…£10.50
Panacea Potions Defence tea, 90g...£10.00
Fungal & Bacterial Infection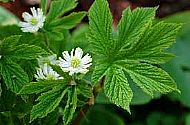 A.Vogel Spilanthes, 50ml…£10.50
Swiss Herbal Remedies Golden Seal, 50ml…£14.90
Panacea Potions Tea Tree cream, 40g...£7.50